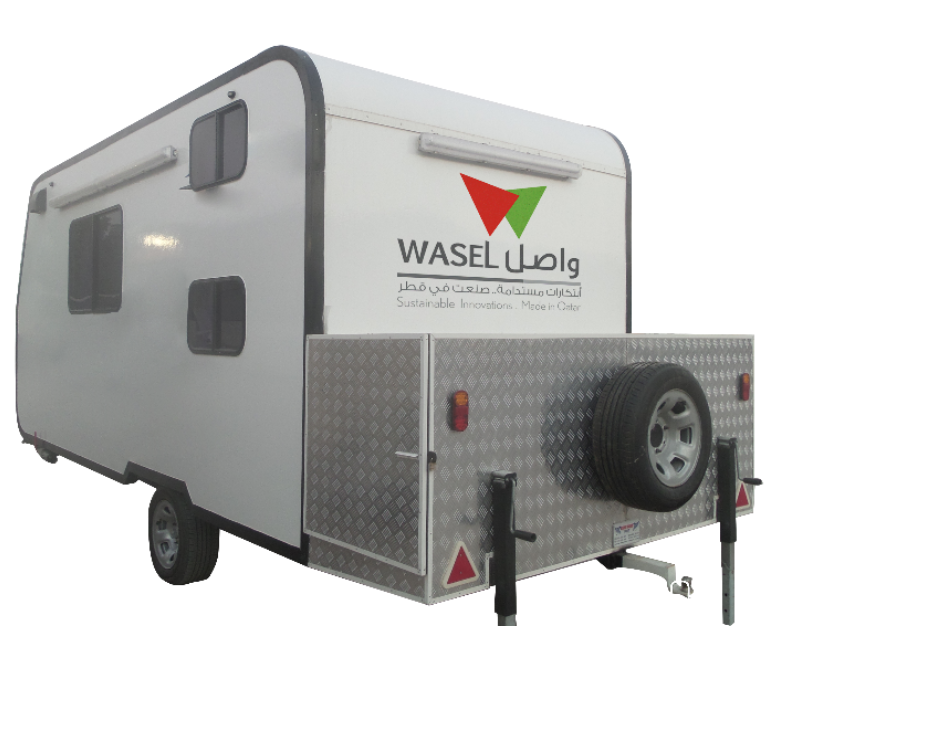 Caravans Factory
It is considered as the only Qatari factory for manufacturing trailers and caravans, which applies global safety standards and approved by the Ministry of Interior (Traffic Dept.). WASEL CARAVANS Within 15 years' experience in this field of expertise, we had been trusted already both private and government clients due to our competitive price offered with a care diligence and professional exercise and with the help of our competent and skilled workers, that certainly passed the standards of different consultants and project managers of various construction firms. And we already export to other places in Middle East, such as Saudi Arabia, Kuwait, UAE, etc.
WASEL, for Sustainable & Environment-Friendly Advertising Solutions
- It is a pioneering Qatari project
- Having national, regional and international patent
- Provides innovative, sustainable & environment-friendly advertising solutions which is solar-powered
- Depends upon materials recycles by 100%.
- It has been developed and manufactured in Qatar.
A. Depends on using the new technics based upon the concepts of sustainability and harmony with the surrounding environment.
B. It is considered a pioneering initiative in the private sector seeking to achieve the vision of Qatar 2030 in the pillars of the economy and environment in a way that ensures harmony and consistency between the economic and social development and the environment protection